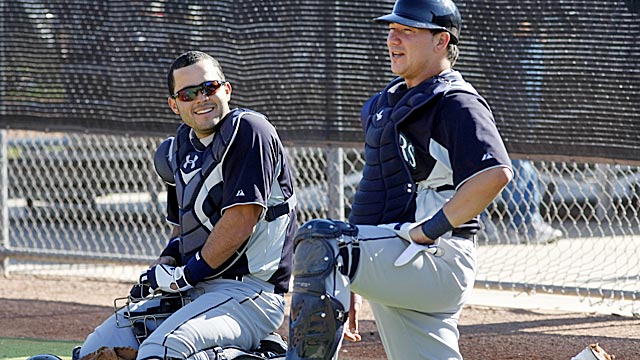 Its spring training again and because we live in Spokane our closest team to cheer for is the
Seattle Mariners.
Huge acquisitions this offseason include the bat of hot hitting prospect
Jesus Montero.
This guy is the one that everyone was so upset about when we got first baseman
Justin Smoak
. Now we've got both and people are upset that we traded
Michael Pineda.
Look guys we traded a rent a pitcher in Cliff Lee and a first half rookie phenom in Pineda and got two guys that could be the cornerstone we build the rest of this team on. Not to mention the farm system with guys like Dustin Ackley playing their first full season.
I was raised with season tickets in left field at the Kingdome and
Safeco Field
. I start every season with big eyes and all I can do is put on my jersey and cheer on my team every night.
Go Mariners!